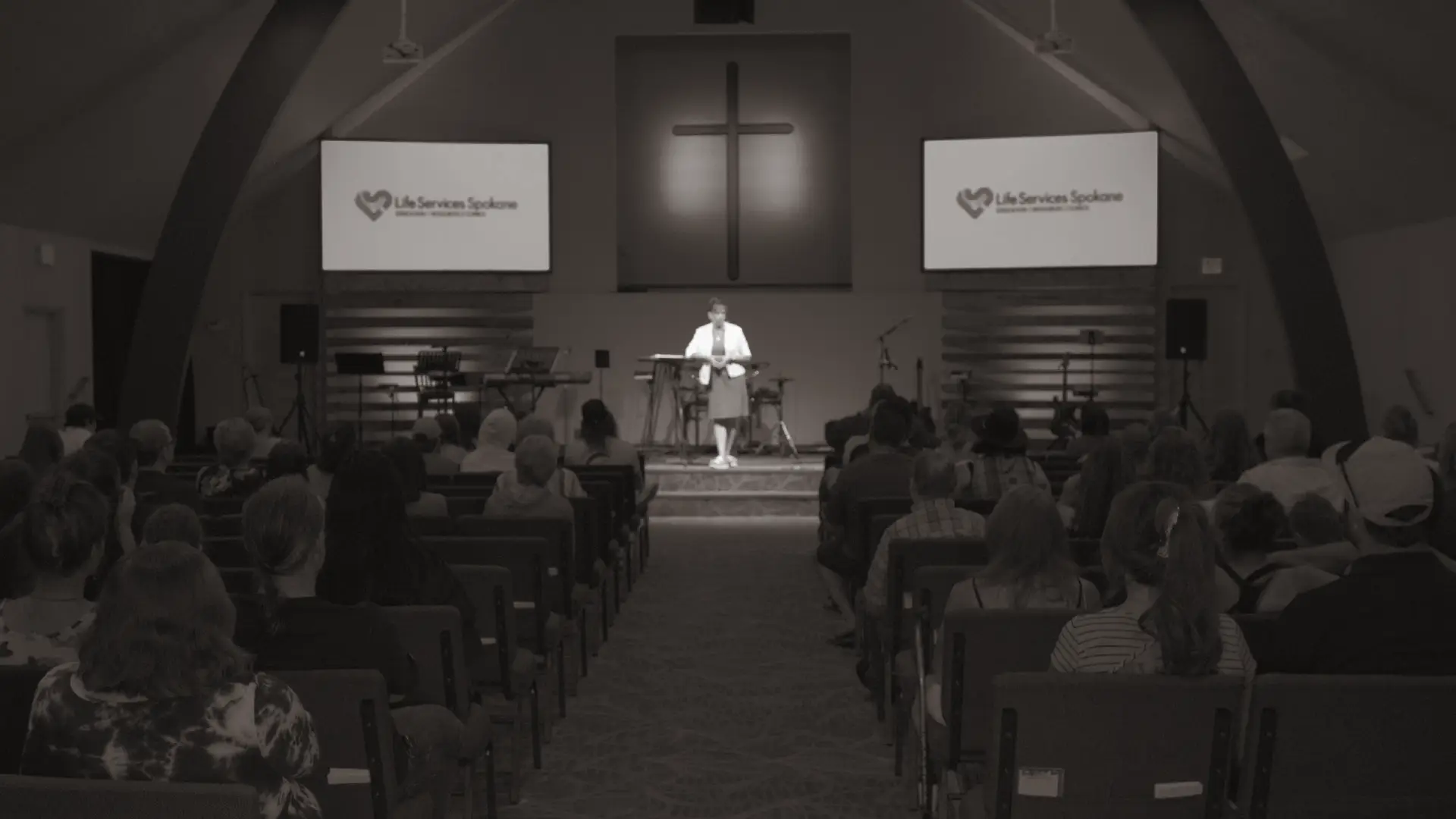 Invite Us
WE LOVE TO SHARE WHAT WE DO, AND WHY WE DO IT.
We love to share what we do, and why we do it! We have ministry representatives available to come, along with our Mobile Clinic, to share a message of life with your congregation or organization. We have a passion to present to the Body of Christ two very important truths: God is on the move helping people stand for life and He is making a difference in Spokane through Life Services.
We can do this through brief, shared testimonies (10-15 min), short ministry vision casts (5-10 min), or full messages (15-45 min) focusing on life from our Executive Director, Pastor Glendie.
We are sensitive to your service flow and can accommodate virtually any venue and time frame. To schedule a visit or learn more information please fill out the form below.
Fill out the form below and invite us to your church.